Aerial Yoga
Aerial Yoga is a gentle, airy silk hammock yoga. The yoga is a story about the merger - combines the mind with the body, the body with the spirit and the spirit with the mind.
Only leaning against the hammock or completely flying in the air, we can explore and develop their abilities further. Lesson is a great challenge and self-management, because only one single exercise is fully enforceable jumping up from the ground and even turning upside down.
This yoga develops flexibility and plasticity, strength and balance, corrects posture, offers wide range of opportunities for growth, loosens joy and gives great satisfaction.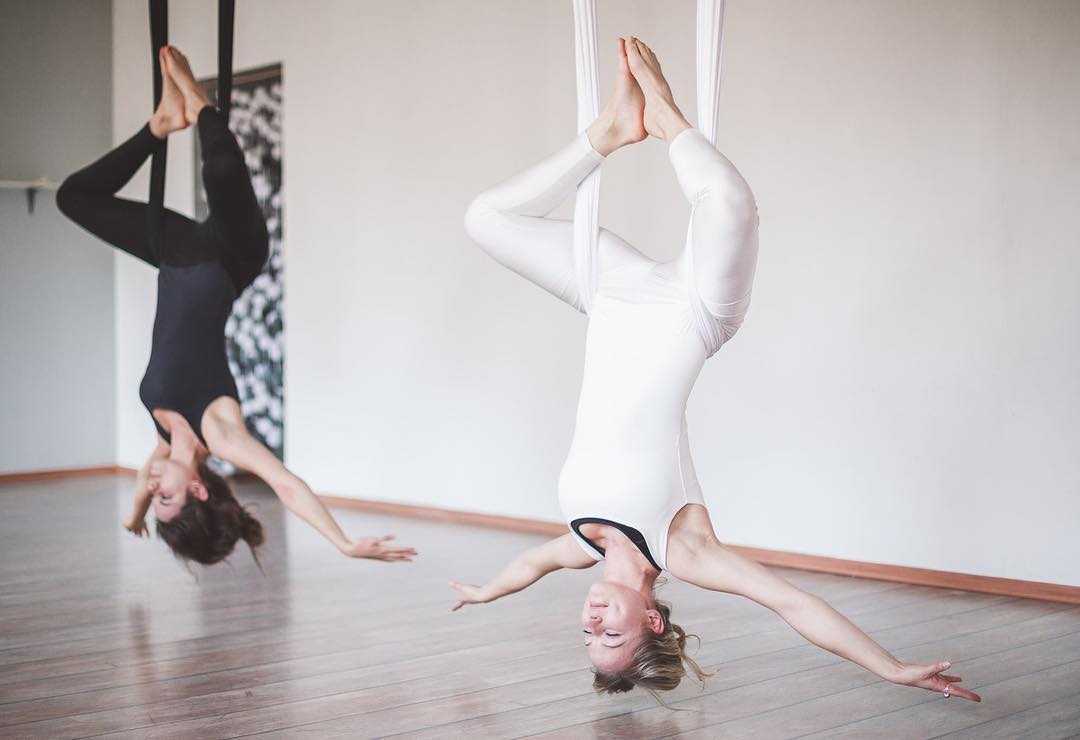 Aerial Yoga Parties
We offer Aerial Yoga private lessons for companies up to nine persons in a group. Spend some time with your friends, colleagues and relatives in one company. Choose the most favorable date and time, invite a photographer if you want to, and enjoy a flight in the hammock all together!
Team building events;
Hen / stag party;
Friend meetings;
Reunions;
Holiday and other special day activities.