Acro Yoga Workshop | Riga, 26/01/19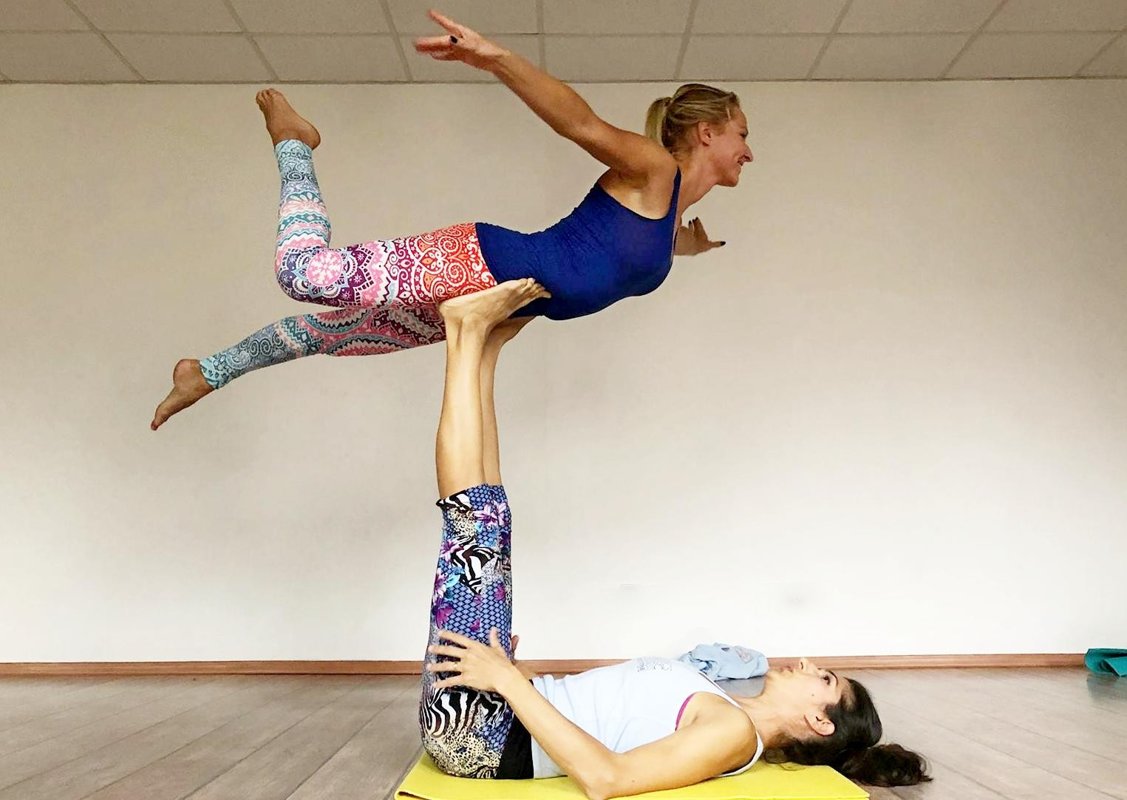 Aerial Yoga Riga has teamed up with Acro Yoga Montreal certified trainer Olga Militsi to bring you a series of Acro Yoga Workshops.
AcroYoga is a fusion of Yoga and Acrobatics and can give you wings (not literally but sure feels like it)! It has got fans across many disciplines: yogis, pole dancers, cyclists, runners, climbers, dancers; everyone loves it!

You don't need to be super strong or flexible to try it. We will guide you to achieve things you never though you could. A partner is not needed as we will pair you up. Nevertheless, feel free to come with a friend who would like to give it a shot.
• Build trust

• Gain confidence

• Decompress the spine

• Increase hip flexibility and range of motion

• Work on deeper muscle layers and overall coordination

• Have fun!
Date: 26/01/2019
Time: 12:00 - 15:00 (with small break);
Cost: 30 Euro per person.
Pre-booking is essential as spaces are limited. To secure bookings 50% of the full amount will be prepaid. Full refund up to two weeks prior the workshop, 50% up to one week before and no refunds after that unless we manage to fill in the position from the waiting list.
Please make sure to wear comfortable clothes which move with you. Bear in mind that you will, at times, be upside down as well as have feet/hands/hips supporting you so clothes shouldn't be slippery with pockets/hoods etc.

Please contact us if you have any questions or concerns.
Aerial Yoga Riga

Kalnciema 40, 3rd floor
+371 29809006 (Adele)
Looking forward to flying with you!